Shoreditch Live/Work
This early MFA project involved the refurbishment of a large live/ work apartment which comprises of the attic level of two Grade II listed late 18th century houses and a more recent roof top pavilion in one of East London's most vibrant neighbourhoods.
The project sought to provide an additional bedroom and bathroom as well as a new open plan kitchen with a strong relationship to the south facing terrace. It also sought to provide substantial new storage amenity and increased ceiling height. The aesthetic brief was for a pared back Scandinavian influenced interior using a limited palette of high quality natural materials to compliment the clients' fine collection of vintage furniture and art.
While minimal structural work was undertaken, the relocation of the kitchen to the centre of the apartment created more clearly defined living, working and sleeping accommodation. A new concealed butlers pantry enabled the open plan kitchen to be kept visually clean.
Despite complex fire constraints, the open plan nature of the apartment has been maintained by the insertion of a new hidden door between the two bedrooms and concealed jib doors elsewhere. The thermal and acoustic performance of the property was substantially improved by new wall and ceiling insulation and the upgrading of windows, doors and shutters. Historic features of the listed buildings have been revealed and enhanced to bring warmth and texture to the bedroom spaces.
Project Profile available for print and download here.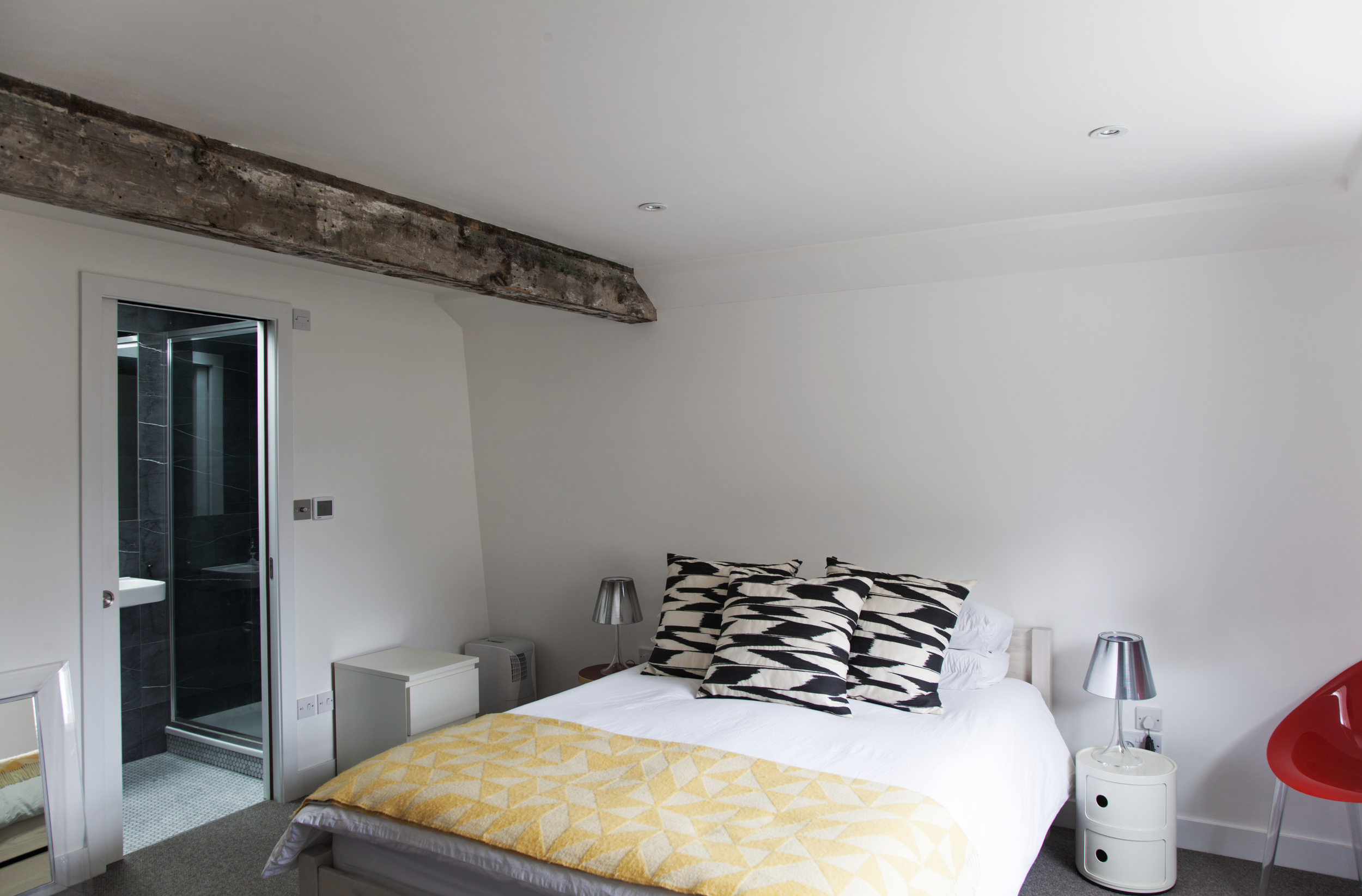 Photography by Max Creasy.